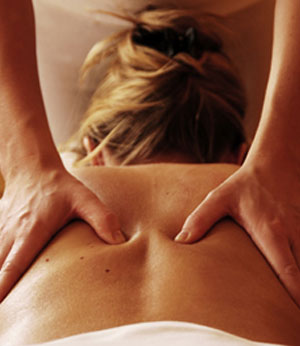 What is massage therapy?
Massage therapy is the manipulation of the soft tissues of the body including muscles, connective tissue, tendons, ligaments and joints.
Massage helps alleviate the soft tissue discomfort associated with everyday and occupational stresses, muscular over-use and many chronic pain conditions. If employed early enough after accidents involving trauma and injury, massage can greatly reduce the development of painful muscular patterning.
Massage improves stress management and is widely used to help obtain relief from chronic tension and pain in muscles, to improve circulation, to increase flexibility in the joints and reduce mental and physical fatigue.
It will relieve muscle tightness especially the back and neck area where most of us store tension. Muscles can become so contracted that they press on nerves to the arms, hands and legs, causing pain, tingling and numbness. Massage can release muscle spasm and tightness to bring relief.
What to expect when you come in for a massage
When you first come in for a massage, you will be asked to fill out a confidential information sheet. Your massage therapist will then ask you some questions since there are conditions for which massage is not appropriate. For a massage, you can choose between undressing to your comfort level or wearing your underwear. Your massage therapist will give you privacy to undress, and you will be fully covered through your session except for the area being worked on.
You will relax on a massage table that is designed for stability and comfort. Pillows can be used to make your position comfortable. Our offices are warm, quiet, and have gentle music in the background..
The massage will start gently to calm your nervous system and begin to release superficial tension. Gradually, your massage therapist works more deeply into the tissues and addresses specific areas.
Make yourself comfortable and relax. Your therapist may move or adjust your body at certain times or will let you know what is needed. You can change your position at any time to make yourself more comfortable. Many people just close their eyes and relax, others prefer to talk. Do not hesitate to ask questions.
After massage you should feel relaxed. Give yourself time to slowly get up. Many people experience freedom from pain and aches that have built over months of tension. After an initial period of feeling slowed down, many people experience an increase in energy that can last for days.
College of Massage Therapists
About the College
Overview
The College of Massage Therapists of Ontario (referred to as the College, or CMTO) is the not-for-profit organization established by the provincial government to regulate the conduct of Registered Massage Therapists (RMTs) in the province of Ontario through the provisions of the Regulated Health Professions Act, 1991 (RHPA).
Not to be confused with a school which teaches Massage Therapy, or the membership-based professional association (the Registered Massage Therapists' Association of Ontario), the College is one of more than 21 regulatory Colleges which oversee their respective health professions in Ontario, as set out in the Regulated Health Professions Act, 1991.
The mandate of the College is to ensure the public interest is placed at the centre of all College activities. This means that the focus is maintained on consumer needs, including the right to the provision of high quality, safe and ethical health care and that Massage Therapists are held accountable for the care they provide to the public of Ontario.
History of the Profession
Massage Therapy came into increased prominence during World War I, as Canada helped to care for its soldiers overseas. Among the many makeshift hospitals set up at this time were orthopaedic centres offering hydrotherapy and massage.
During the war, nearly 2,000 soldiers were treated daily with massage, establishing Massage Therapy as a necessary and valued form of health care. The College of Massage Therapists of Ontario has been regulating Massage Therapy in the province since 1919.
Excerpts for the College of Massage Therapists of Ontario
Visit- http://www.cmto.com/ for more information.
Questions
Please call us if you have any further questions. 519-383-1119