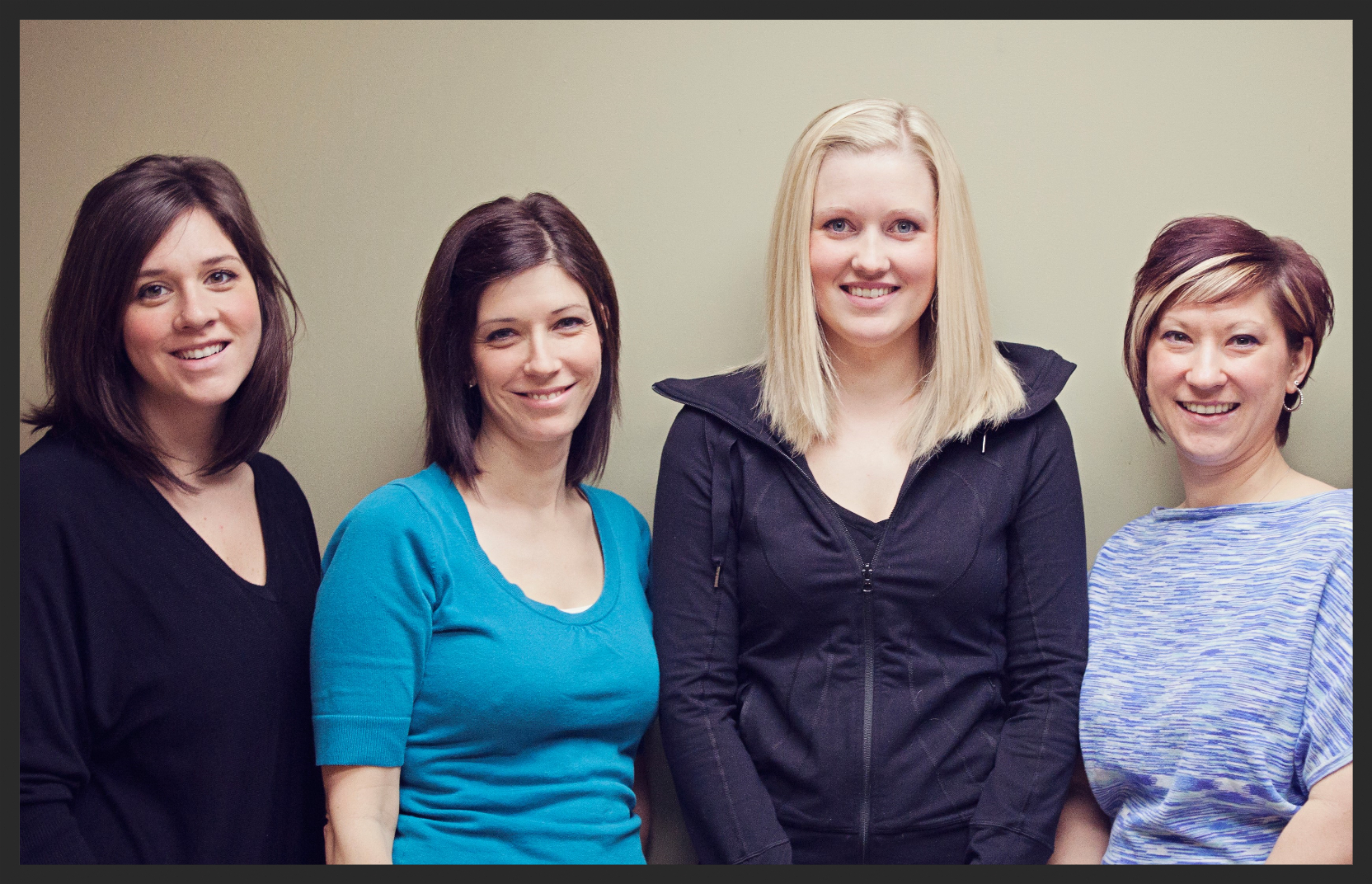 Our Registered Massage Therapist's
Alanna Clark, Jodi Case, Kim Dent andVicki Dekker.
I am proud to say, we have been opened at this location since 2006. We offer a lot of experience in the profession, as well as love for helping people feel their best.
We have a fabulous team of therapists hard at work bringing you the quality of professional service you know you can depend on.
Massage therapists participate in a Quality Assurance Programme that assists them in the maintenance of high professional standards and quality care of their clients.
Do what you love and you will never work a day in your life." - Confuscius
Massage Therapy Questions?
We would love to answer them, call us today!
Excerpts from the Registered Massage Therapy Association of Ontario, RMTAO website: www.rmtao.com.
More information on Massage Therapy visit: http://www.cmto.com/