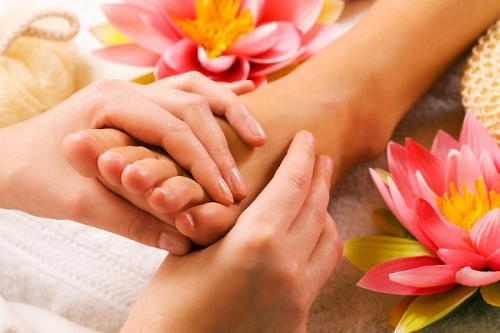 Massage Therapy Fee Schedule
30 minute massage therapy session- $46.00
45 minute massage therapy session- $60.00
60 minute massage therapy session- $85.00
90 minute massage therapy session- $118.00
60 minute Hot Stone Massage - $100.25
Paraffin wax for hands or feet $5.65
Rates include 13% HST

We are open 5 days per week and we have flexible hours from morning into early evening.
Cancellation policy
We require at least 24 hours notice if you need to cancel an appointment. If less than 24 hours notice is given, or if you miss an appointment, we reserve the right to charge a service fee. We do not call or e-mail you to remind you of your appointment. Please be aware that private health care insurance plans do not usually cover the fee for missed appointments. Thank you for your understanding.
Gift Certificates
We have gift certificates available all year round at our clinic.
Massage Therapy Insurance
We offer billing direct to extented health companies (if you are approved) and treatment plans for motor vehicle accident clients. Please call us for more information regarding insurance companies.
Privacy Statement
Anytime, you visit a site on the internet the host server temporarily records certain information about you. The address of your internet service provider, which pages you visited, the time of your visit. This information is not requested by us. The server needs the information in order to transmit the pages you wish to view to your computer. We do NOT, however, keep, record, or even look at that information except in the case of credit card fraud. After a time, 30-60 days, your information scrolls off the server and is gone. This will happen at every site you visit on the internet. If you order a product on our site then the information you provide is printed by us and used to process your order. It is only kept for the period of time required by the IRS. MAILING LISTS AND CUSTOMER INFORMATION Any personal information, including email address, business address and/or telephone number will not be sold or distributed to any outside parties. The information provided is used exclusively by Village Massage & Wellness Clinic in order to better serve our customer's needs. To unsubscribe from any Mail or fax list please see the information below. USE OF THE INFORMATION COLLECTED
Village Massage & Wellness Clinic uses the information that is collected from users of the site to notify customers of appointment changes, reminders, to follow-up and specials via email. At no time will any of this information be distributed to any outside agency for any reason. Information compiled may be used for any lawful, legitimate business purpose of Village Massage & Wellness Clinic.
Questions
Please call us today if you have any questions or concerns
519-383-1119